A wide range of types of mounded tombs grouped together
Densely concentrated in two areas, the kofun of the nominated property show a wide variation of shape and size, from the largest keyhole-shaped kofun measuring almost 500 m long to others as small as 20 m. They are the examples that most clearly demonstrate the distinct feature of the kofun built in the Japanese archipelago: mounded tombs, differing in plan form and in size, were created in the same regions and in the same periods.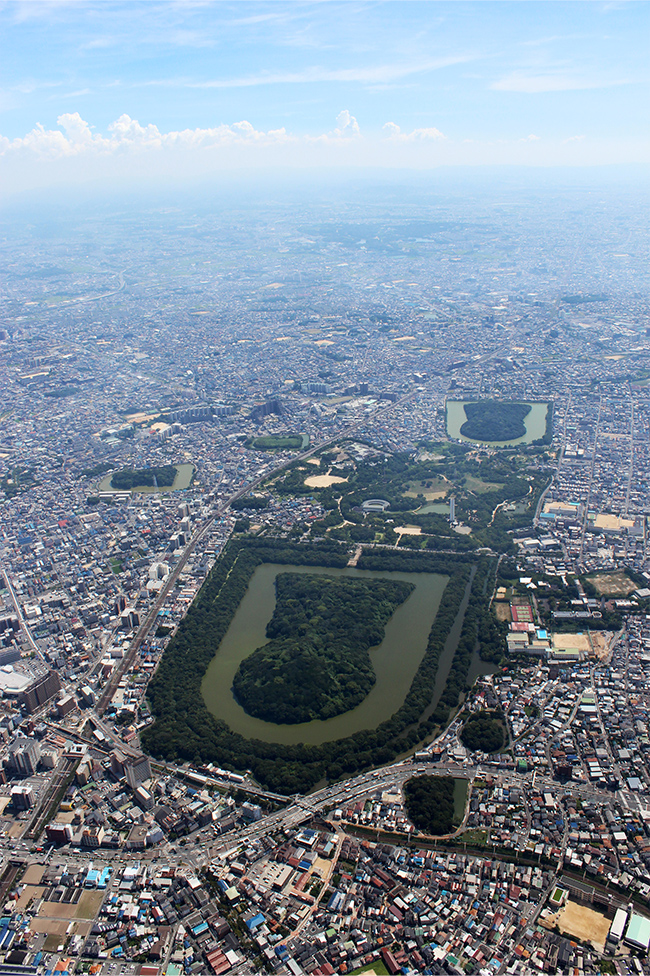 Mozu area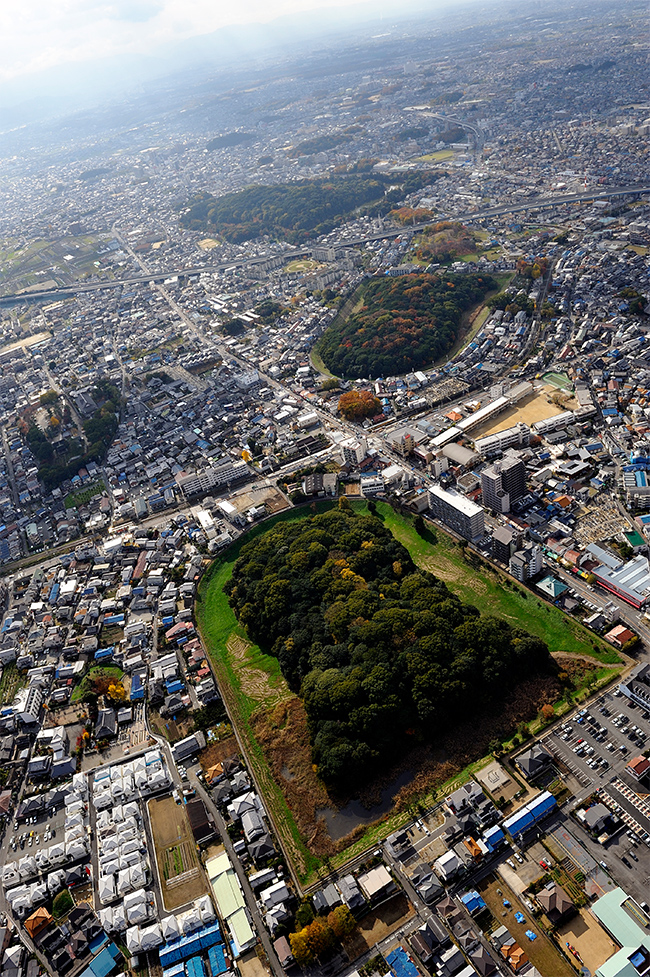 Furuichi area
A number of kofun densely grouped together
Mozu-Furuichi Kofun Group is situated on a plateau in the southern part of the Osaka Plain. In each of the two areas, a number of kofun are relatively densely grouped together in a radius of 2 km. In order to construct the giant mounds in symmetrical forms and have them be visible from the sea and plain below, the kofun were constructed taking maximum advantage of the original topography.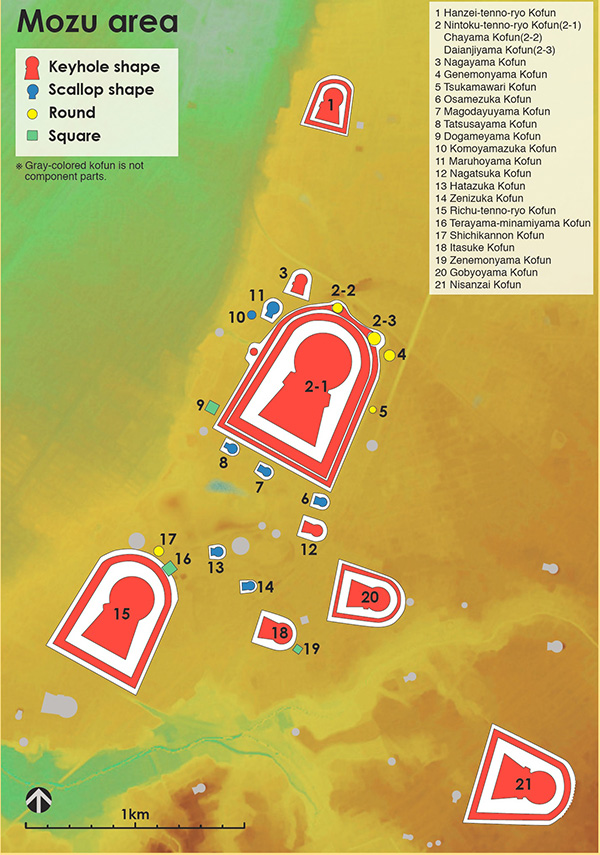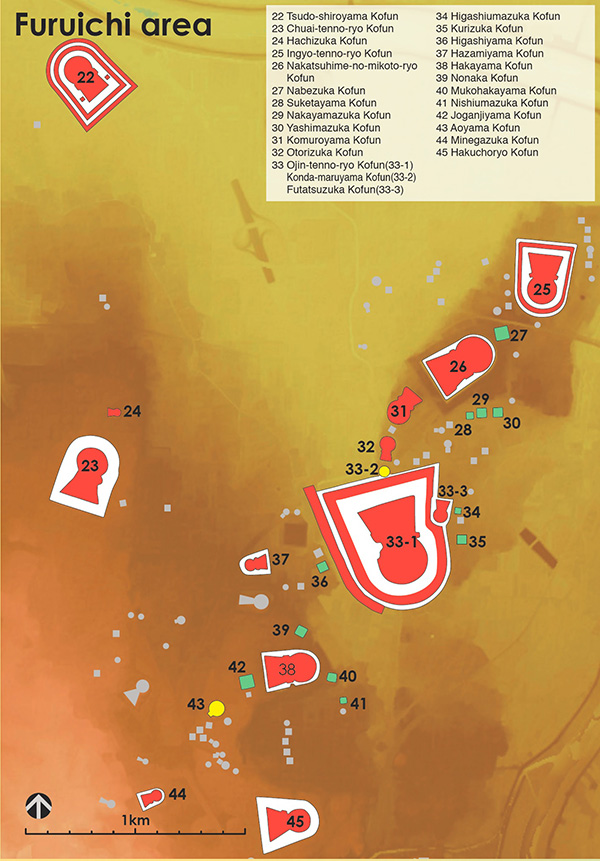 Significant size difference
The component parts' mound size varies widely, from a 486 m-long giant tomb to small tombs 26 m-long. In terms of volume, the difference is all the more striking: the largest Nintoku-tenno-ryo Kofun is approximately 500 times as voluminous as a small square tomb in the group.