Evidence of elaborate and distinctive funerary rituals
A burial facility-a coffin and a compartment which houses the coffin-was dug into the top of the mound of each kofun, and haniwa and paving stones were placed along the mound surface. The fact that funerary rituals took place on the mound and that the mound was made to be a glorious platform were major features of the kofun of the Japanese archipelago. The Mozu-Furuichi Kofun Group clearly demonstrates this.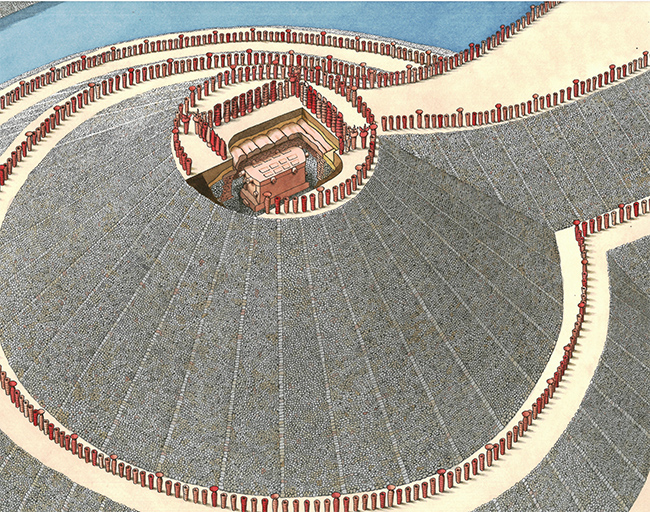 Burial facility
While mounded tombs in other parts of the world usually involved a construction process in which burial facilities were first built and then covered with piles of earth, kofun on the Japanese archipelago, where burial facilities were dug into the mound top during the final stage of construction or after construction had completed, are very distinctive in the way burials were conducted and how the mounds were used.
The burial facility consists of a coffin and compartment (kaku).The body of the deceased was interred in a stone or wood coffin, which was then often placed in an outer compartment. Coffins include oblong chest-shaped, boat-shaped and box-shaped examples. The burial compartments are of two types: a stone compartment with stones piled up around the coffin, and a clay encasing around the coffin.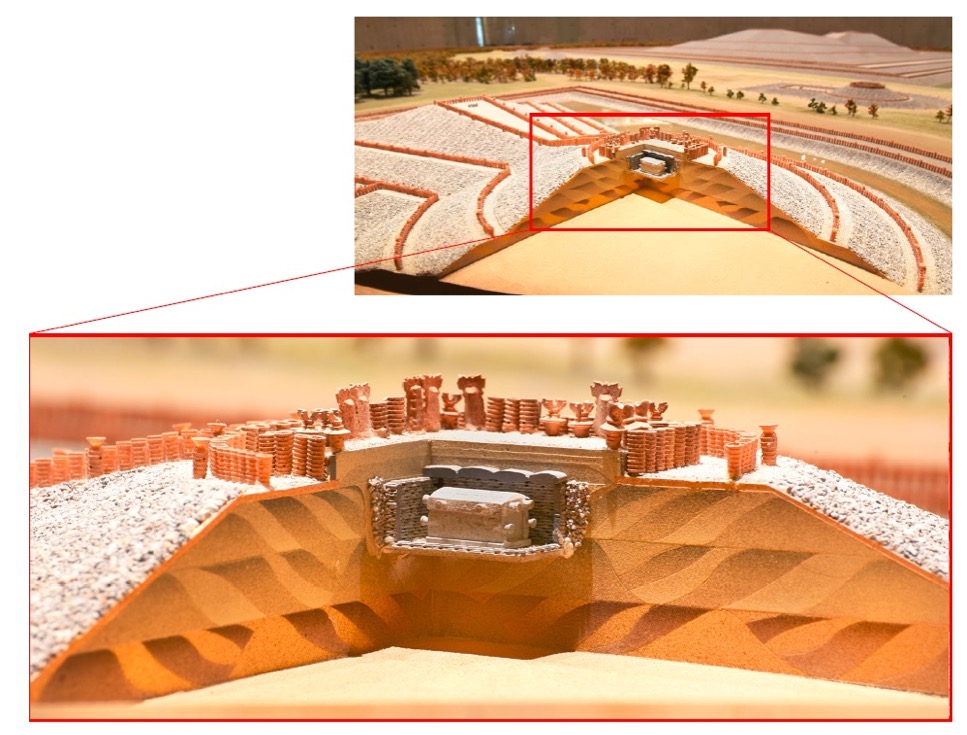 Grave goods
Many grave goods were placed within the burial facility together with the body, including iron armor and swords, gilt-bronze horse trappings and personal ornaments and beads made of various materials.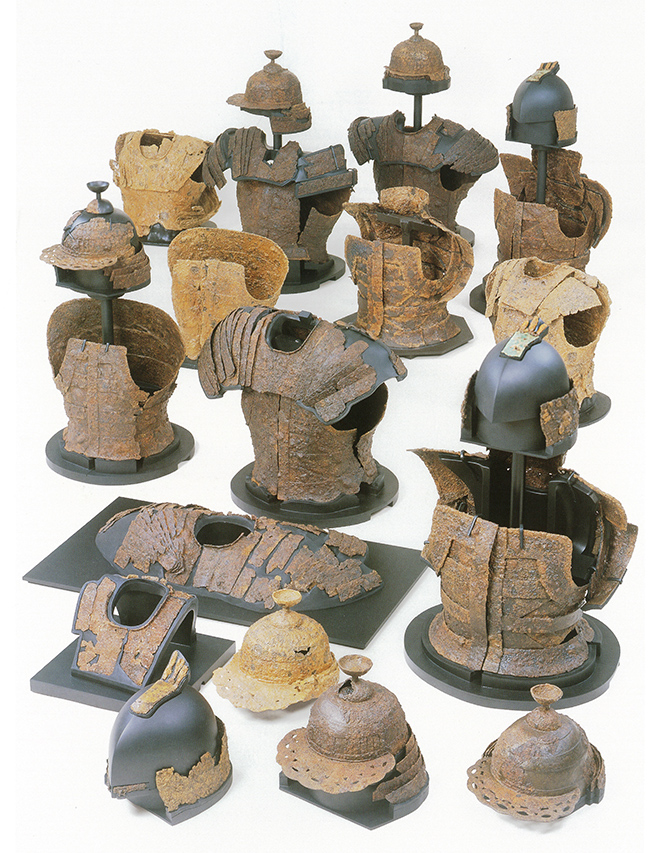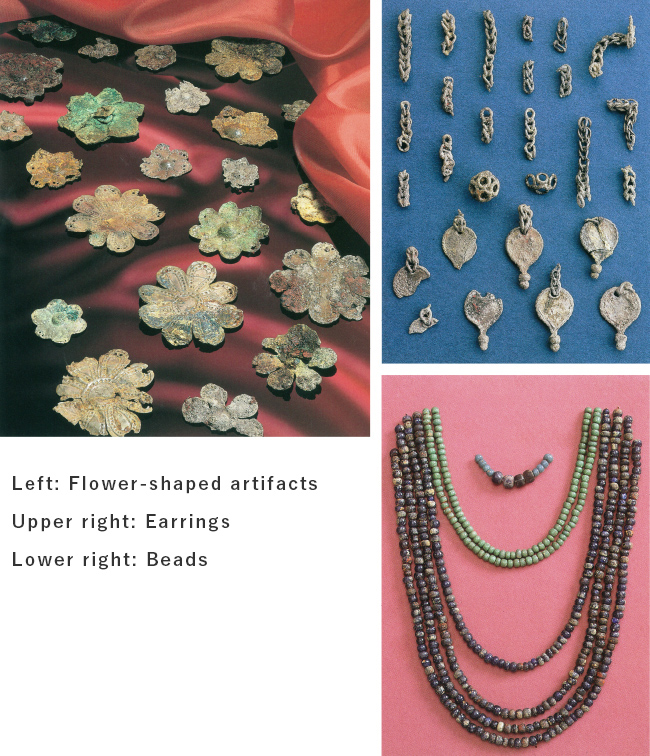 Haniwa

section

After the pit where the body had been placed were filled in, a section where a number of haniwa, including various representational haniwa, were arranged was created atop the mound. The shapes of representational haniwa greatly vary depending on where and in which period they were installed: houses; tools such as shields, quivers, sunshades and armor; animals such as fowls, waterfowls, horses, dogs and wild boars; and humans such as shrine maidens, warriors and wrestlers. The haniwa section on top of the burial facility were composed mainly of house-shaped haniwa in many cases. Many theories have been put forward about their nature, including that they were representations of the afterlives of the buried individuals and that they were reproductions of rituals for succession of chieftaincy and rituals of laying the body out for a certain period prior to its burial.